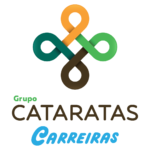 Here at Grupo Cataratas, we value diversity and inclusion. So, no matter your age, color, gender identity, ethnicity, religion, or if you're a person with any type of disability… We're looking for individuals who share the dream of changing the world with us by spreading our purpose of positive impact.
Sign up and receive first-hand news from the Cataratas Group!
It seems we can't find what you're looking for.